The Ultimate Free Database for Relationship Dating.
Relationship-Buddy contains answers, solutions and ideas for every relationship dating need with a serving of entertainment on the side. (Click on the man below for a short message from us.)
Bedroom Guide



Need to light the fire in your relationship again? Try these lovemaking tips!
Click Here.

Mens Clothing: What to Wear



Need a little advice, guys? Check out this short guide to mens clothing
Click Here.

Free People Search



Looking for someone in particular? Learn everything you need to know about a free people search
Click Here.

Which of the following catagories do you fit under:

Single? In a Relationship?
Married? Divorced?

Whatever your status, we have something for you:

From How-To articles on building attraction, to advice on dealing with a break up, to learning the importance of communication...


We are here for you!


We are also your number one source for romantic date ideas and creative dating ideas. How many ideas do we have for you to use? Try over 6 YEARS worth!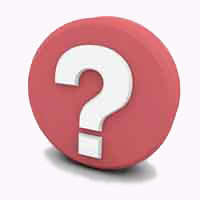 What makes us different from the 1000's of other online dating websites?



Everyone values their time and wishes to spend it in the best way possible. Furthermore, everyone wants high quality information.

The content of our site was written specifically to answer all of your relationship dating needs in the most efficient
and effective ways possible:

By giving you the quality that you demand.




Our articles are not masked "infomercials", nor are they "cliff hangers" (when you find out halfway through an article that you must purchase something in order to gain access to the rest of the article). If you see an article on "How to attract a man" or "What girls want", you can bet your shoes that the entire article is waiting at your fingertips. Most sites only cover a handful of specialized topics. Isn't it annoying when a website only fulfills a part of your needs? We think so. So we turned up the volume. The amount of relationship dating topics covered on our website is very high - and keeps growing! This is really special. If you want advice, ideas, tips, (or just our opinion) about a relationship or dating matter, use our "Ask your Buddy!" tool to send in your questions. An anonymous version of your question and our response may be chosen to be listed in our weekly "Ask your Buddy!" column.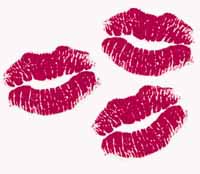 That's the "how", but now for the "what". Wondering if we offer the dating and relationship content that you need...
Let me ask: Do any of the following questions interest you? If so, Relationship-Buddy is going to be your BEST Buddy!

- Currently in a relationship or dating and looking for advice?
Whether if you are having boyfriend or girlfriend trouble, searching for advice on long distance relationships, or if the bond has recently formed and you want love tips on strengthening your new relationship...We have what you need.
- Want to learn more about relationship problems?
Get a wide range of relationship problem advice from abusive relationships, alcohol/drug addictions, and cheating to more general "boyfriend trouble" or "girlfriend problems".


- Single and looking for tips on getting your love life in gear?
Pick up lines, creative and romantic date ideas, and "How-to" articles are at your disposal. It is time to improve your relationship dating!
- Searching for someone in particular?
Absorb our wealth of information on free people search, eHarmony, Match, PlentyOfFish, and Yahoo Online Dating.
- Want the scoop on relationship dating in the media?
Sit back and read up on reality shows such as Beauty and the Geek, The Bachelor, The Bachelorette, I Love New York, The Hills, and today's celebrity couples.
- Searching for that special poem or song lyrics to send someone?
Get lost in our database of relationship poems, love songs, break up poems, the best love poems and I love you lyrics.
- Can't find a free personals website of your liking?
Look through our directory of free dating websites, Craigslist personals, AOL personals, free phone personals, free chat rooms, married personals, and plus size personals.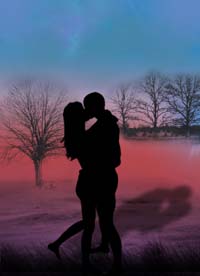 - Wish you could ask us for advice or tips, created specifically for you?

You can! Check out the relationship advice column ("Ask Your Buddy").
...And MUCH more.
Our site has quality content added or updated every day, so check back often!

We aim to be THE best and the only way for us to do that is by doing OUR best to provide YOU with THE best content about relationship dating on the internet.


---
Table of Contents

Home | About Us | Our Buddies | Contact Us