Casual Relationships
Making It More Serious...
How do you make casual relationships more serious?
Let's cut right to the chase: basically you could view this approach as kill or cure.
In casual relationships, one party may take things more seriously than the other; however, as long as the relationship follows the casual path then the partner taking things more seriously will keep it to themselves.
In some situations (and let's hope that this is your situation), both parties are secretly hoping to take the relationship to a more serious level. In such a scenario then there is at least a fighting chance of the relationship surviving the transition from casual to serious relationship dating.
The real question is: how to go about making this change... In the event of the other party not wanting to get more serious then this course of action may harm or even destroy whatever casual relationship was going on. Starting with something as simple as planning a date together can be a way of testing the waters.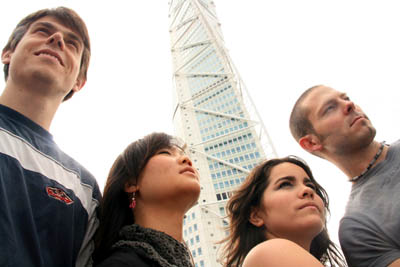 In the first instance, the reaction to your suggestion of a date will give you an indication of how they feel about "couple type" activities with you. You can start off small with something as simple as trying to arrange a trip to the zoo together, they are great as they are open during the day so it is not just a case of meeting up at the pub or something possibly intimidating, they almost always require a reasonable amount of walking around with lots of things to look at and see (exercise and fun -- great!). With all that walking around then there is ample opportunity for hand holding or linking arms while walking around as a couple and doing things that couples do.
Packing a picnic lunch may sound trivial or even silly (particularly if they have convenient food stands or a restaurant in the zoo) but it is another way for someone to show how they care about the other person to make sure the lunch has items they will enjoy snacking on.
Assuming that the event went well and your partner seemed to enjoy themselves, it has opened the door to suggesting subsequent outings, it might even give them the idea that they might want to come up with things to do too. Even if the other member of the couple had not originally thought of getting more serious this may show them that it may not be a bad thing - you have fun together and are seemingly compatible "I think I will give it a shot."
Moving up the league of couple activities then there is the "short trip" together (involving staying the night together somewhere away from home). There is the slight caveat that a trip somewhere to stay over in a different place could be mistaken for a "dirty weekend" which, while many couples do this, it is not unheard of for a casual couple to run off for a dirty weekend somewhere -- and the thought may not flatter your partner just yet.
All the while you have to be watchful of your partner's reactions to the situation. At the same time you want to avoid direct questions to them along the lines of "where do you think this relationship is going?" Just like getting into a hot bath you want to ease them gradually into it rather than just throw them in head first.
In summary, increasing the seriousness of a relationship is not something that can happen overnight and must be done gradually - even then a rejection of the process by your partner can derail this progression and no amount of delicacy can dodge the friend zone bullet.
Authored by Richard Ford

Get Interactive!

What do you think of this article?

Leave your comments below on
Relationsip-Buddy's:

FCUK
Fast Comment Updating Kiosk
blog comments powered by


Return from "Casual Relationships" to the 'How-to' Home

Return from "Casual Relationships" to the Relationship-Buddy Home



Home | About Us | Our Buddies | Contact Us