Relationship Problem Advice that You can Trust!
Our relationship problem advice section is here to help you handle the "problem-solving" sword without poking anyone's eye out.
Relationships have the power to make us feel happy, proud, confident and secure. But, the blade has two sides - with the dangers usually hidden. If you keep your eyes and ears open, you should be able to spot the warning signs.
Depression, self-doubt, isolation, bitterness: they are all typical results of nasty problems that every relationship has the potential of developing.
These problems include (but are far from limited to):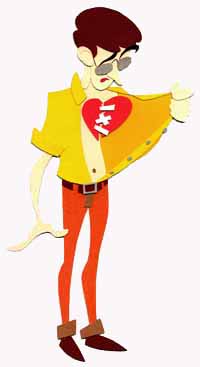 Abuse (physical, emotional, or mental)
Jealousy
Drug addictions
Alcoholism
Stealing
Spiritual intolerance
The possibilities are (unfortunately) endless, but the results aren't...
Someone's heart always gets broken.




Broken hearts are not to be taken lightly.

Usually they only result in the familiar pain that we have all felt - a deep ache and feeling of emptiness.

But sometimes the state of mind and feelings that the victim experiences can easily lead to drastic measures.

Although, often the victim seeks relationship problem advice, finds a support network and successfully deals with their "boyfriend problems" or "girlfriend trouble".

Other times the dangerous cycle can begin when a victim turns only to the harming individual for help...
Leading to the "I'll never do it again" game. You are hurt and then aided by them - just to be hurt again.




If you are a victim of dating violence, you need to seek immediate help. It is the same if you are in a physically abusive relationship, you must leave or get your partner in therapy. Abuse of that nature cannot be solved on your own.

It is important to understand that being a victim of abusive relationships is not limited by your age or sex. Male, female, young, or old... relationship problems yield to no demographic.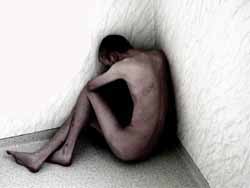 One of the most important things to remember when you are in a troubled relationship is that...
You are not alone.
Someone can always help.



Whether it is physical, mental, emotional, or spiritual abuse against you or themselves, if you do nothing, you can expect nothing to change. In fact, expect things to get worse.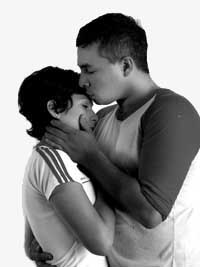 But, if you recognize that the problem exists, strive to understand it, seek relevant relationship problem advice, and deal with it appropriately, you and your partner will have a much better chance at working through your issues and building a stronger love relationship.
Below is a wide array of articles on relationship problem advice that span many different topics. Try to take in a little information at a time, sharing what you learn with your partner.

As the saying goes, "It takes two."
Relationship Problem Advice Articles:

Get Interactive!

What do you think of this article?

Leave your comments below on
Relationsip-Buddy's:

FCUK
Fast Comment Updating Kiosk
blog comments powered by

Return from "Relationship Problem Advice..." to the Relationship-Buddy Home


Home | About Us | Our Buddies | Contact Us