Hungry for Info on Your Favorite Reality Shows
About Relationships and Love?
Yes? Good, I hope you're ready to get stuffed with all the juicy facts.
Reality shows are nothing new, in fact the first credited reality TV show was called "The Adventures of Ozzie and Harriet" - it was aired in the 1950s!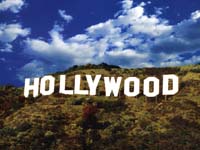 There are many different genres of "Real TV" (including):
"Self Improvement" (Made, Extreme Makeover...)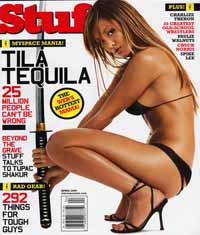 "Hidden Camera" (Candid Camera, Punk'd...)

"Renovation" (Trading Spaces, This Old House...)

"Social Experiment" (Wife Swap...)

"Talk Shows" (Oprah, Jerry Springer...)

"Job Search" (American Idol, The Apprentice...)

"Fear-centric" (Fear Factor...)

and our favorite...

"Dating Competition"


Our top reality series are: The Hills, Beauty and the Geek, The Bachelor, The Bachelorette, Rock of Love, Flavor of Love, Shot at Love, and I Love New York.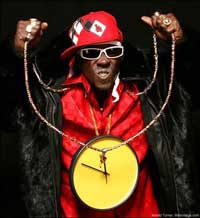 With celebrities including: Tila Tequila, Bret Michaels, Tiffany Pollard, and Flavor Flav... You will never catch a dull episode.
Below you will find a healthy serving of info, fun facts, and results from each of these relationship dating series.
Check back often for updates.




There is a lot to indulge in here... so make sure you wait at least an hour before swimming.
Articles:
Whitney Port in The City: The Hills Spin Off
Whitney Port is leaving The Hills to star in her own spin off series titled The City. Get all the details here.


The Hills. Everything You EVER Wanted to Know!
The Hills is an amazing MTV series. Learn everything you ever wanted to know about the series, cast and episodes right here.


The Hills MTV Season Summaries
With all the excitement about The Hills MTV series, you cannot help but come and get all the info you need to know at Relationship-Buddy!


Tila Tequila Bio - Everything You Ever Wanted to Know
Tila Tequila is an all around celebrity. From modeling and Myspace to reality shows and fashion, learn everything about her here.


Tiffany Pollard (AKA New York) - Bio and Fun Facts
Tiffany Pollard went from being an unknown to a celebrity thanks to reality tv. Get the inside scoop on her life right here.


Flavor Flav Bio - All of the Facts and Details You Wanted.
Flavor Flav went from a classically trained pianist to rapper MC to reality tv icon. Get his highlighted biography here.


Bret Michaels Bio - Check Out His Stats and History
From rocker in the 80s to ladies man in the 90s to a reality show star today, find out everything worth knowing about Bret right here.


Lauren Conrad Tape, Clothes, Pictures and Biography
Lauren Conrad has reached the title of celeb - check out our article about her life, pictures, clothing link, the infamous tape rumor and more.


MTV Brody Jenner Pictures and Biography
Brody Jenner. Is the Hollywood Hunk more than just a pretty face and nice body? Get all the details here.


Audrina Patridge Biography
Audrina Patridge made her claim to fame on the MTV series The Hills, but more than just a angelic face keeps this girl going in Los Angeles. Get her biography here.



Get Interactive!

What do you think of this article?

Leave your comments below on
Relationsip-Buddy's:

FCUK
Fast Comment Updating Kiosk
blog comments powered by
Return from "Reality Shows..." to the Relationship-Buddy Home


Home | About Us | Our Buddies | Contact Us