Free Relationship Advice
That's Worth Its Weight in Gold.

Welcome to the free relationship advice section of Relationship-Buddy! We have everything to fulfill your relationship dating needs and leave you feeling satisfied.
Let's begin with a quote from a well recognized professional:
"90% of problems in a relationship are not solvable" -Dr. Phil
...but then again, 43% of all statistics are simply made up. Let's not sit and debate if Dr. Phil is in that 43% or not, instead let's look at the big picture: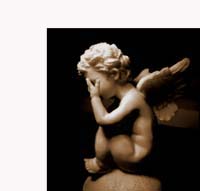 Every relationship has its problems.
From looking for love advice on making your relationship last, to trying to find ways to forgive...
You're in good company and the fact that you need love advice does not mean that your relationship is a failure...
It means that you are being pro-active and aiming to make it last. Smart move.

New relationships, long distance relationships, seasoned relationships - they all have something in common: it takes work for them to be successful.
If Joe Smith doesn't give a hoot about his long distance relationship with Betty Lou, do you think that he will work to solve the problems within their love relationship?
Of course not!
Will they will be a lasting couple?
The magic 8-ball says "Definitely not."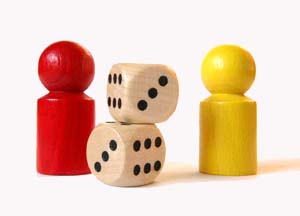 Unless willing to seek and absorb advice in a love relationship, you are taking a serious gamble on its future...
It might as well all ride on a roll of the dice.


But enough of the negative, you're here and that is a major positive. Below is a gathering of the love tips and free relationship advice that we promised.
It is a lot to absorb, so go slowly and pace yourself. Relationships are not created instantly, they develop over time.
Just the same, obstacles must be recognized and handled over time - success isn't reached by sprinting, but by maintaining a steady pace.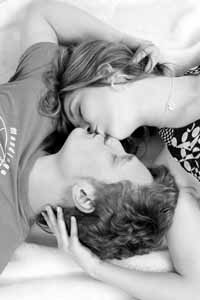 If you and your partner are both patient and willing to work through any difficulties encountered, forget Dr. Phil's intimidating numbers...
The odds will be in your favor!
(Dr. Phil's PhD isn't in statistics anyways.)


Remember to check back often because we are always updating our databases with new material!
Free Relationship Advice Articles:
Long Distance Relationship Advice
Relationships aren't easy, especially if it involves distance. We have all the long distance relationship advice you will need right here.


Love Tips: The Forgotten Relationship Strengtheners
Check out these love tips to reveal the relationship strengtheners long forgotten.


Amazing Love Advice: The Keys to A Lasting Relationship
Are you ready to discover the keys to a lasting relationship? Check out our article on love advice and read all about them.


Love Relationship: The Difference Between Falling In Love and Being In Love.
Some people find themselves asking What Happened To My Love Relationship? But they should really be asking themselves if they know the difference between falling and being in love. Do You know?


Focus On The Family: Meeting Your Partners Parents
There comes that point in every relationship when you need to focus on the family; you need to meet your partners parents! Let us help you survive this adventure.


How to Blog: Improving Yourself, Relationships and Communication
Blogging is extrememly popular these days. Benefit from it by learning how to blog while improving yourself and your relationships.


Break Up Advice - Getting Over the Break Up
Once a relationship break up occurs, there is always hurt. Check out our break up advice for getting over break up woes. This is what free relationship advice is all about.


"Im so bored" - When It Is Time for Relationship Help
They say that the early stages of a relationship are the hardest, but sometimes the hardest part is surviving the test of time, daily routine and the phrase "Im so bored".


Relationship Issues: Religion and Personal Beliefs
Prior to entering a serious relationship, you may or may not know the internal beliefs of your partner but it is vital to know how to treat them - this relationship issues article will do just that.


Libido Enhancement in Relationships
Sometimes things get dull in a relationship or it just isn't as passionate as it should be. This article will give you all the tips on libido enhancement for relationships.


Love Relationship Advice: When to Say "I Love You"
This love relationship advice article involves a question that crosses most people's minds at some point or another - when to say I love you.


Relationship Dating: Identifying Changes
Relationship dating can be a very confusing and trying experience. Need help with identifying changes in a union? This article will guide you.


An International Relationship | Opposites Attract
This free relationship advice article involves the comparison of international relationship and theory of opposites attract.


Importance of Physical Intimacy Progression
Physical intimacy and its gradual progression is key to the growth and development of relationship dating. This article will share all the guidelines to make it work best.


New Relationship: Revisited
A new relationship is an adventure for everyone, but when it comes time for you to meet the parents, you may be a little more anxious than exited. This article will help you.


Romantic Idea: Taking Initiative
If you need a romantic idea to get things heated up again, this excellent article on relationship dating discussing the importance of taking initiative.
Tips on Popping the Question
If you want advice on how to pop the question, this article is for you!


Male Communication: Get It?
One of the most important factors for a couple to succeed in relationship dating is to grasp male communication.


Casual Relationships - Make It Serious!
This article explains how to make casual relationships more serious and move it towards long term romance.


Moving In Together!
Moving in together is a big step in relationship dating. Do not proceed until you have read this insightful article.


Personal Time: The Most Important Thing
Personal time may not appear to be a major factor in dating. But if you want to succeed, you need to follow this free relationship advice.


Pillow Talk: A Key To Great Relationships
Pillow talk might not seem too much in the importance of communication, but without it you may be putting your personal connection in danger.


Meeting the Friends
Meeting the friends of a girl that you are interested in can have a major role in if you are accepted or rejected -- get the scoop and tips here.


Meeting Your Partner's Kids
When a woman has kids from a previous relationship there is no denying it: you must know these tips!


How to Get Back in a Relationship
Getting back in a relationship again can be pretty complex, it will greatly improve the odds of success if you follow this How-to.



Get Interactive!

What do you think of this article?

Leave your comments below on
Relationsip-Buddy's:

FCUK
Fast Comment Updating Kiosk
blog comments powered by

Return from "Free Relationship Advice..." to the Relationship-Buddy Home

Home | About Us | Our Buddies | Contact Us