Dating Younger Men
Things To Remember When Dating Younger Guys
Does He Want You, Or Does He Want A Mother?
In Hollywood alone, more and more women are dating younger men Ė and for good reason.
Younger men are more fun, exciting, energetic, inclined to romantic gestures, and are less likely to be deceitful. On the downside, they tend to be touchier, moodier, more immature, and are generally unstable.
Young males have big dreams and bigger hopes, which can be infectious. This could be scary because, as somebody older and hopefully wiser, sometimes you may have to be the one to break it to them that dreams donít always come true.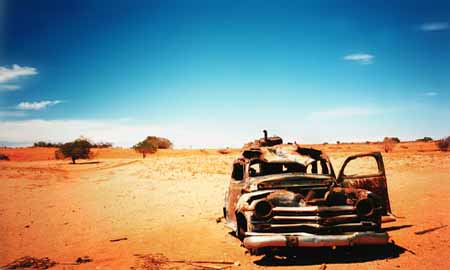 Yet, a long-term relationship with a much younger man, supposing that the emotional and intellectual connection is there, is possible.

There are people in society who may look down on you for dating younger men, but if you donít mind, what does it matter? Be extra careful though, if you're bothered about the age gap, he can be influenced by it too.

With the outside pressure focusing on that point, why add to it?

It is a fact that you cannot change, so accept it and donít dwell on it. Everything else that matters in a relationship can be dealt with in one way or another.

Like all relationships, however, there are certain adjustments that you must make when dating younger men.

Treat him like your equal, and never get into an ďIím older, so I know betterĒ attitude. However, you still have to act your age, not his.

Similarly, you have to allow him to act his age, not yours. It is a necessary requirement when dating boys. Remember that he isnít your son, so donít try to raise him and under no circumstances should you coddle him - very important when dating younger guys.

If thatís what he wants, he may be looking for a mother figure, so think twice before you allow yourself to be in maneuvered into this role.

Age gaps of 3 or 4 years are easier to deal with, but there are still little things that can add to the wear and tear of your relationship.

Wider age gaps often have bigger problems since the generation gap (and the natural differences that come with it - culturally and physically) will be harder to overcome.

Don't listen to what people say because age does matter when dating younger men, but it doesnít have to be the be all and end all of your relationship dating.





Get Interactive!

What do you think of this article?

Leave your comments below on
Relationsip-Buddy's:

FCUK
Fast Comment Updating Kiosk




blog comments powered by



Return from "Dating Younger Men" to Dating Advice for Women

Return from "Dating Younger Men" to the Relationship-Buddy Home





Home | About Us | Our Buddies | Contact Us