The Undeniable Importance of
Communication...
Acknowledging the importance of communication within any relationship is vital for its success. Learn everything you need to know within this section of Relationship-Buddy!
We all know that communicating with others plays a very significant role in our daily lives. But, just how important is it to our relationship dating efforts?

Regardless of how many compatibility factors two people have in harmony, even if they are both wealthy, stay fit together, have an excellent spiritual bond and a healthy sex life with each other - when using poor relationship communication, their relationship will always come to an end eventually.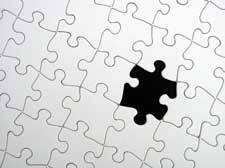 Effective communication is the missing piece to their relationship puzzle.
Poor communication is the major reason why so many relationships fail (50% of marriages end in divorce) - a glimpse at the importance of communication.




Let's take a moment to put things in perspective:
Interpersonal communication plays a larger factor in building and maintaining successful relationships than you may think.

Studies show that the average person usually speaks around 13,500 words per day; plenty by anyone's standards. BUT, talking isn't the only means of communicating.

It has been proclaimed that 93% of communication is nonverbal and only 7% is verbal!

WOW, that means that if every gesture, expression and tone were vocalized, we would say close to 200,000 words per day - that is the importance of communication!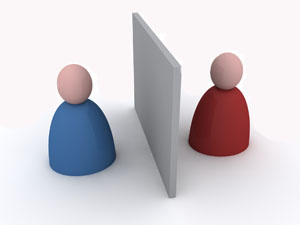 No matter how much your partner and you care for each other, without effective verbal communication, your relationship will never be able to reach its full potential.
An invisible barrier will always stand between you both and will guarantee your relationship's eventual failure.

But merely learning the definition of communication is not enough, you must come to understand that if you are not actively practicing "effective" verbal communication, the relationship will breakdown.

Is mastering communication more important for men or women?




Studies have shown that women speak approximately three times the amount of words spoken by men. Your average woman projects around 20,000 words daily, while men spout out about 7,000 every 24 hours.

It may appear that the answer would be "It is more important for women!"

Look closer... Having a solid foundation in communicating means more than simply speaking. It means that you must also be very good at listening and interpreting what is said to you!

So while women may talk much more than men, men must be skilled accordingly at listening and response abilities.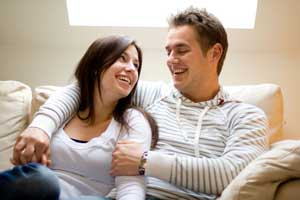 Below you will find a surplus of useful articles that will build the needed foundation to make your relationships work.

From the definition of communication and nonverbal communication interpretation to skill builders gender roles in society and effectiveness tips, you have everything that you need at the click of a mouse. Must-know information when it comes to the importance of communication.
Articles

Get Interactive!

What do you think of this article?

Leave your comments below on
Relationsip-Buddy's:

FCUK
Fast Comment Updating Kiosk
blog comments powered by
Return from "Importance of Communication" to the Relationship-Buddy Home


Home | About Us | Our Buddies | Contact Us